"Be Bright" on Your Bike at Night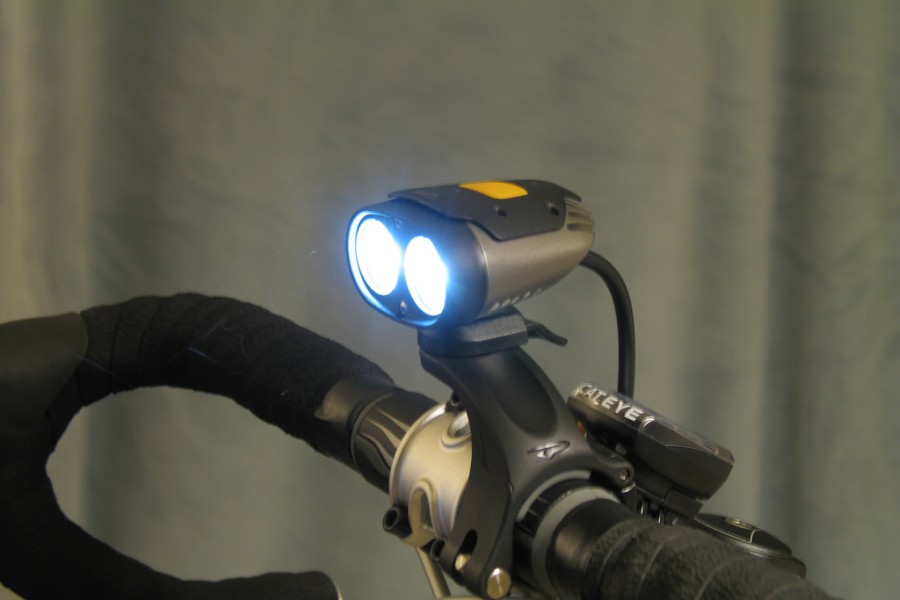 The UW-Madison Police Department wants you to "Be Bright" on your bike at night. It not only makes good sense — but it's also the law.
All cyclists must have a white front light visible at least 500 feet away and a red rear reflector visible to others between 50 and 500 feet. These lights are required if you ride on a street, path, or a sidewalk. Proper lighting helps you see and be seen. It is essential to safe cycling! Failing to have proper lighting could result in a crash, and you could be fined $150 under Wisconsin state law.
Thanks to a unique partnership with Trek Bicycles, bike light sets may be issued instead of the $150 fine. The bike light program is part of UWPD's annual "Be Bright" initiative. This fall, UWPD will do random patrols on campus streets — we'll stop bicyclists at night that don't have appropriate lighting, educate the individual about bike light laws, and we'll install a light set on their bike at no cost to them.
If you choose to bike in Madison and on campus, please have appropriate bike lights, stop at stop signs and red lights, yield to pedestrians, and wear a bike helmet.
Being "bright" means more than lighting — it means being smart when you ride!