The UWPD First Responders program is not accepting new applications at this time. Please check back later in the semester to see if we're actively recruiting.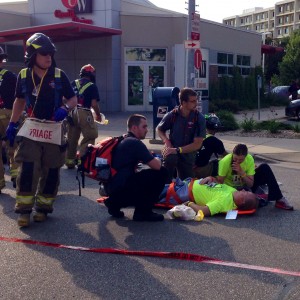 The UWPD First Responders serve to create a learning environment for alumni, faculty, staff, and students by working in conjunction with existing medical services. Our partner agencies include:
UW-Madison Police Department
Madison Fire and Rescue
University of Wisconsin Hospital
University Health Services
UWPDFR strives to grow to meet the medical needs of UW-Madison and the surrounding community. The organization will exist as long as interest continues and continued existence is financially responsible.