In April 1908, two UW students drowned in Lake Mendota when their canoe capsized off Picnic Point. One year later, UW President Van Hise, reacting to this and similar tragic stories, proposed a university-operated lifesaving station on Lake Mendota. Jo Steinauer, UW's golf and swimming coach, assisted by a crew of volunteers served from 1912 to 1914.
Thomas Isabell, a successful Great Lakes captain, ship owner, and salvage diver, came to Madison around 1914 to run the lifesaving service and assist the UW crew. His equipment was primitive by today's standards. Key to the operation was the Cardinal, a 30-foot coaching launch for the UW Crew.  Basically a pleasure boat, the Cardinal had a top speed of only 25 mph. Isabell became something of a media personality, frequently quoted in the paper when a reporter needed to know when the ice would leave the lake or how many canoes capsized during the last storm. Even though his work usually involved recovery rather than saving lives, Captain Isabell was regarded as a hero by UW students.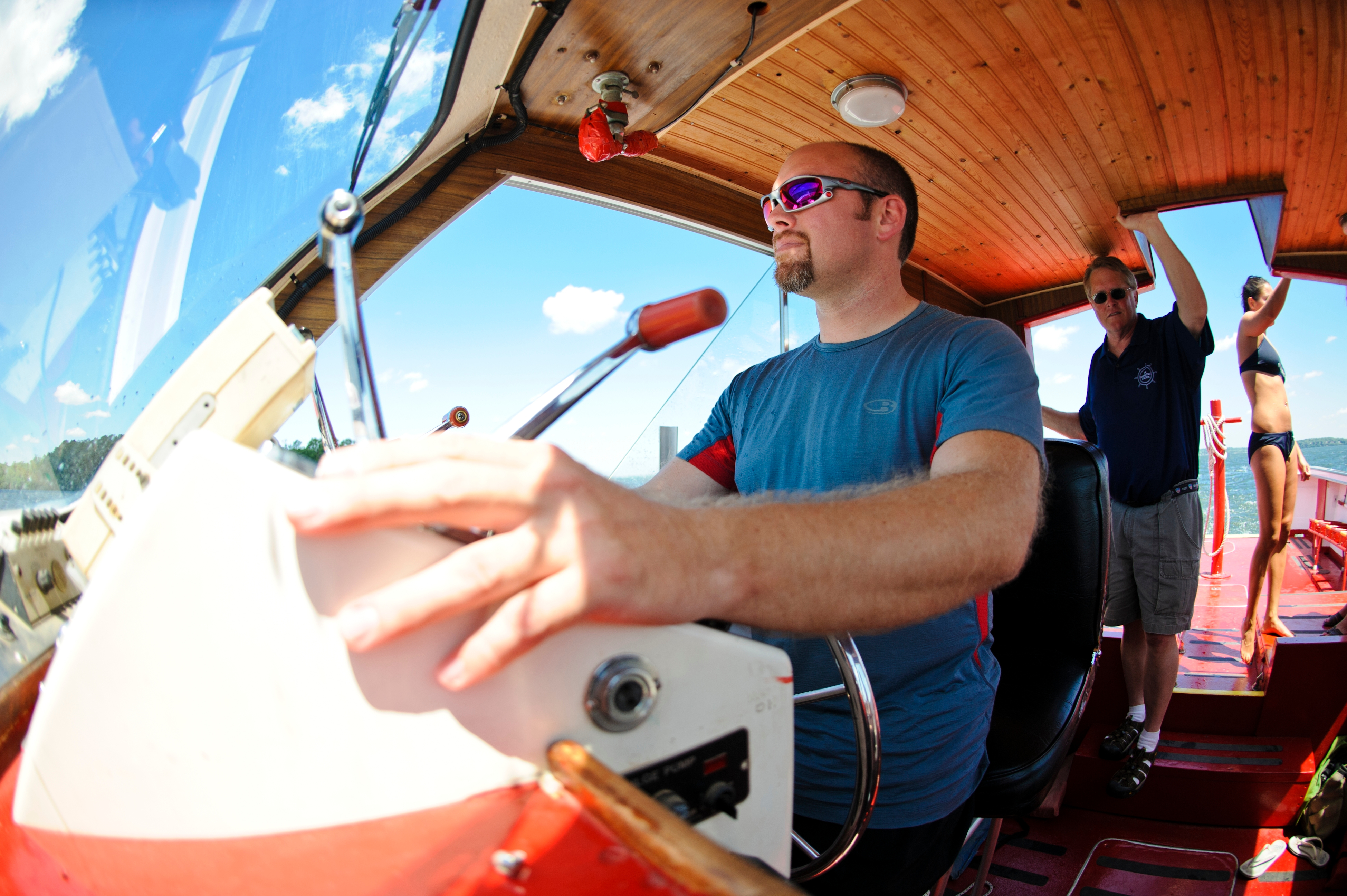 In 1921, following the drowning of a UW student near Governors Island, the University Student Senate passed a referendum demanding that Captain Isabell be given additional equipment and staff. The following spring, "Cap" had his first assistant. By August 1922, he had a new boat that he had designed for rescue work on Lake Mendota. Following Cap's retirement, Ted Hilgers, served as captain of the station from 1935 until 1939. Harvey Black became the station's captain in 1940 and served in that capacity until 1970. The service continued to grow as new boats, the Isabell 2, Isabella 3, Isabella 4, and the Harvey C. Black (old Rescue 62), were brought into service and subsequently retired.
The lifesaving service moved into its current home behind the old Governor's Residence in the fall of 1967.
In 2018, The UW-Madison Police Department took over operations, and re-branded the unit "UWPD Lake Rescue & Safety."