Thefts on Campus
With the start of each semester, the UW-Madison campus typically sees an increase in thefts. Theft is the most reported crime on campus — of the hundreds of theft reports we take each year, the overwhelming factor in common is that most victims left their valuables unattended. Even walking away from your work area to go to the restroom or to get a drink of water leaves you vulnerable to having your valuables stolen.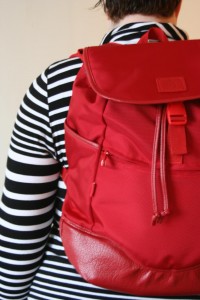 Items like backpacks, wallets, MP3 players, and laptops are some of the things thieves will target — they see these items as 'easy cash', but most students don't think about it that way. Most reasonable people would never leave a stack of $20 bills on the library table when they go the restroom, but that is exactly what they are doing when they leave their laptop or backpack unattended. Some of the 'target rich environments' include libraries and the Unions because of the high concentration of students. However, student housing, academic buildings and classrooms are also areas of concern.
Some of these thefts are committed by our fellow campus community members — however, there are people that come onto campus with the express intent to steal your valuables. Again, never leave your valuables unattended or unsecured — it only takes seconds for them to disappear.
Recovering stolen items doesn't happen as often as we'd like, but it is almost impossible unless you are able to provide the police with your item's serial number or other identifying information. Remember to keep a log of all your valuable property. Include the item description, value and serial numbers — this information will greatly help the police in tracking and recovering stolen property, and it will also assist with any insurance claims.
Please know that the UW-Madison Police Department is always working to keep you and your property safe. If you have questions or comments about preventing theft on campus, please feel free to contact Officer Erik Pearce, Southeast Campus Community Officer, by email or by calling (608) 265-5223.