UWPD Mourns Death of K9 Rex
The UW-Madison Police Department is saddened to share the news of the passing of Rex, our eldest K9 officer. Rex passed away peacefully in Madison on Friday, February 6, after battling health complications. Rex was surrounded by his at-home family and members of his UWPD family — he was 12 years old.
Rex and his handler, Det. Shane Driscoll, officially retired from the UW-Madison Police Department in March 2014 – but both remained very active with UWPD and the university as a whole. Most recently, the duo worked at several UW football games last fall. The two remain the longest serving K9 team in UWPD history.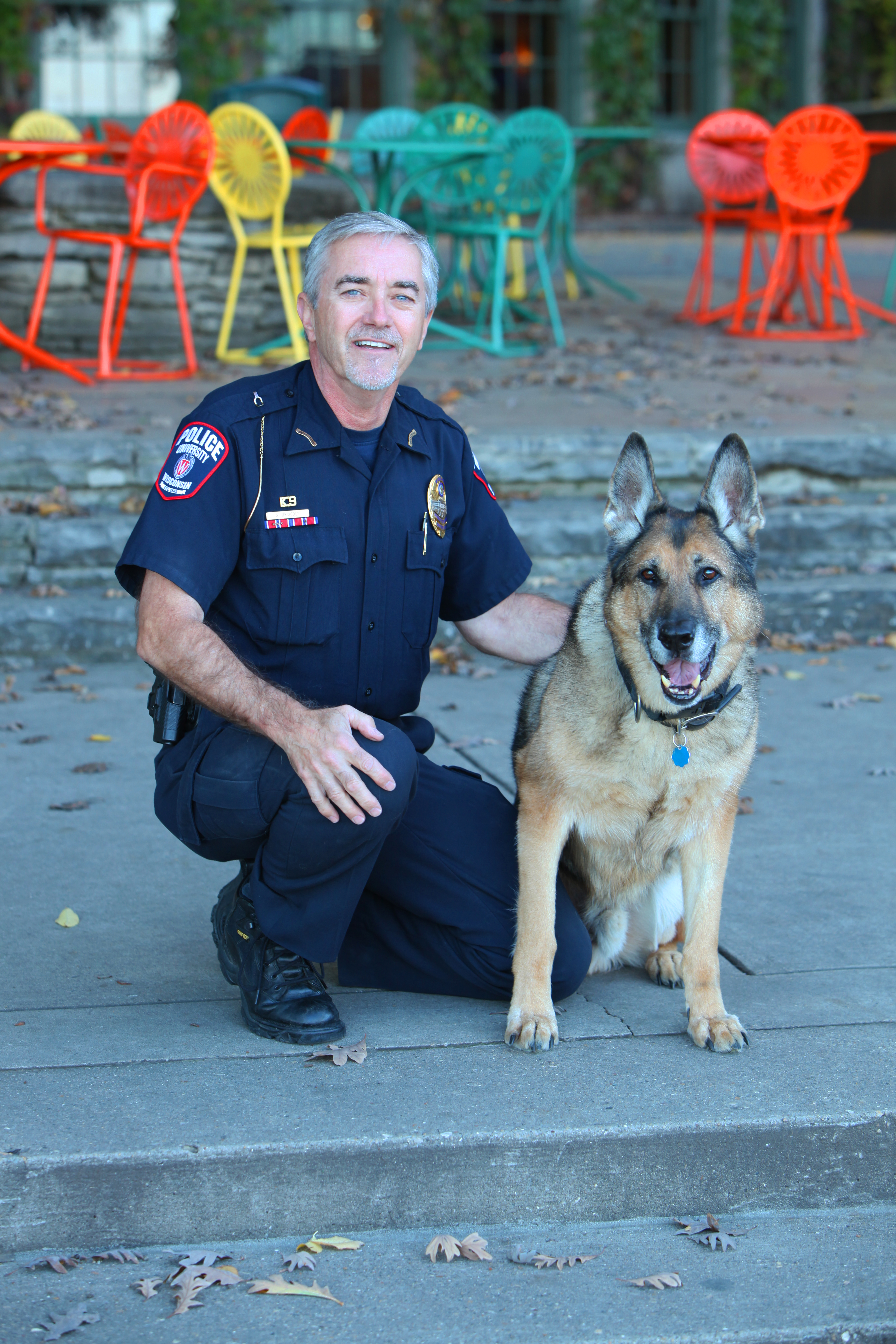 Rex came to UWPD in 2003, and specialized in explosive detection and human tracking. He was called upon to protect countless national and international dignitaries — sitting and former presidents, vice presidents, first ladies, presidential candidates and other high profile politicians, entertainers, and even the Dalai Lama. Driscoll said their protection of His Holiness was the highlight of his protection duties with Rex.
Aside from his hard, dependable work, Rex was well loved at the UW-Madison Police Department. Every morning, for nearly 11 years, Rex brightened everyone's day by making his "morning rounds" – going from office to office to say hello, and asking for a treat. Sometimes he'd even make an afternoon round. Rex's rounds were missed after he and Shane retired — but both came back to visit frequently. Now, Rex will be missed even more by his UWPD family.
Rex will be cremated and buried with full honors at a later date.
Our thoughts and prayers are with Shane and his family during this very difficult, sad time.