Formed in 2017, the UWPD Police Advisory Council (PAC) is comprised of stakeholders from across the UW–Madison community. The purpose of the group, which meets on a monthly basis, is to share community concerns, share relevant feedback with UWPD staff, and offer perspectives about various aspects of the department's operations (practices, policies).
We are always open to reevaluating the PAC's membership to ensure appropriate representation from around campus. If you are interested in attending a future PAC meeting or would like to learn more about joining the soon-to-be-formed UWPD Review Committee outlined in the department's Racial Equity Initiative, please contact Dr. Louis Macias, Exec. Director of Recruitment, Diversity, and Inclusion.
Capt. Brian Austin
Brian is the Captain of the Investigative Services Section of the City of Madison Police Department, overseeing the operation of the Violent Crimes, Special Victims, Burglary, Gang, Narcotics, and Criminal Intelligence units. Capt. Austin is also the Deputy Commander of the MPD SWAT team. During his 24 years with MPD, Capt. Austin has served as a patrol officer, a training officer, a detective, a SWAT operator, and an operations lieutenant. Capt. Austin received a BA in History and Psychology from UW–Madison, and a Juris Doctor from the University of Wisconsin Law School. Prior to joining MPD, Capt. Austin served as an Assistant District Attorney for Milwaukee and Kenosha counties.
Ida Balderrama-Trudell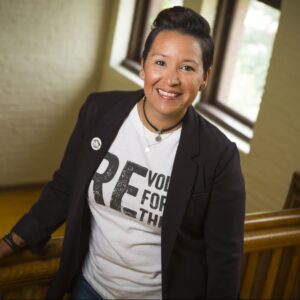 Ida Balderrama-Trudell has more than 20 years of higher education experience, ranging from her own graduate education, to student services, academic administration, advising, teaching, and health and wellness. She practices a socio-ecological approach to her work at UW–Madison and is a fierce social justice practitioner and advocate. She holds a master's degree in Human Development & Family Studies from UW–Madison and bachelor's degrees from Texas Tech University, in both Psychology and Human Development & Family Studies and is currently an EdD student at UW LaCrosse in their Student Affairs Administration Program.
She enjoys making meaningful connections with students and being a small part of their life journey. Ida is currently the Inaugural Director of Student Engagement with the UW School of Education's Office of Equity, Diversity, and Inclusion. She's also a Girl Scout leader for both of her daughters' Girl Scout Troops, loves cooking, reading, and most importantly spending time with loved ones and dear colleagues. She is committed to life-long learning, self-care, and advocacy and is a proud Chicana, born in California, raised in Texas, and living in Wisconsin.
Stephanie Díaz de León
Stephanie Díaz de León is a proven professional in outreach, engagement, and workplace diversity. She is currently the Diversity Coordinator for the UW-Madison Vice Chancellor for Student Affairs' Leadership and Engagement Division and the Signature Events Coordinator for the Wisconsin Union. She has also served on the Engagement, Inclusion and Diversity Committee at the Wisconsin Union and the Engagement, Inclusion and Diversity Council for the Vice Chancellor for Finance and Administration Division. She has overseen and executed many of the Wisconsin Union's major events, including the Memorial Union's reopening, the grand opening of the new Union South, and many more. She also works as 365 Media Foundation's Director of Outreach and Engagement and is the lead planner and designer of the Wisconsin Leadership Summit, the state's premier professional development and community-building event for leaders of color throughout Wisconsin.
James Garvey
James Garvey currently serves as a Residence Life Coordinator for Witte Residence Hall within the Department of Residence Life and University Housing at UW–Madison. Witte Hall is the largest residence hall on the UW–Madison campus and is home to the Center for Cultural Enrichment and the Multicultural Learning Community. This year will mark James' third year working for University Housing. Prior to working at UW–Madison, he graduated from UW–Oshkosh in 2017 with a master's degree in Higher Education and also worked for their Department of Residence Life for one year.
Brenda González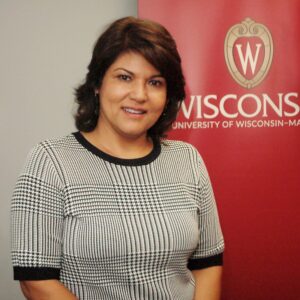 As Director of Community Relations, Brenda González serves as UW–Madison's primary point of contact with local community and nonprofit organizations. She is responsible for developing strategies to ensure the university is engaged with these organizations and the broader community.
Prior to joining UW–Madison, Brenda worked as the Diversity Manager for Agrace Hospice & Palliative Care and as a Community Marketing and Health Equity Manager for Group Health Cooperative of South-Central Wisconsin. On campus, she served as the Health Equity Career Development Program Manager with the Collaborative Center for Health Equity at the School of Medicine and Public Health.
Lisa Imhoff
Lisa Imhoff currently serves as Associate Dean for Diversity and Inclusion at the School of Pharmacy at UW–Madison. Before this role, she worked for over sixteen years as a mental health counselor and has held various leadership positions. Lisa has experience working with incarcerated adults and adolescents. Through her years of social work practice, she noticed the unequal legal and mental health care treatment for individuals involved with the legal system. While employed at UW Health, these glaring inequities propelled Lisa to advocate and champion a new mental health treatment delivery model. Instead of only delivering office-based services, this treatment model served adolescents and families in their homes and their communities and allowed for more advocacy within the juvenile justice system.
Lisa also worked at University Health Services as a mental health counselor and substance use coordinator. There, she also advocated for culturally responsive and equitable services for underrepresented and underserved students and took a central role in raising awareness and educating staff and peers about inequities in the mental health care system.
Lisa grew up on the northside of Madison and is a proud, lifelong resident. She's a Badger through and through and graduated from UW-Madison with a Bachelor of Arts degree in Journalism and Women's Studies and a Master of Science in Social Work degree.
Moira Kelley
Moira Kelley has been with the Division of Continuing Studies since 1997, holding various roles within Adult Career and Special Student Services. As a counselor and advisor, and in her current role as communications manager, much of her work has been with returning adult students and community members who often find UW–Madison intimidating and seemingly impenetrable. Her passion has been to help these students and prospective students navigate our very traditional campus to successfully reach their academic and career goals. She finds advocating for and supporting these students necessary as often they are overlooked when policies and procedures are put into place. She hopes to bring their diverse voices into the dialog on the PAC and the equity work being done by campus. Moira holds a master's degree in guidance and counseling from UW-Whitewater and a bachelor's degree in psychology from Carroll University (formerly Carroll College). She is the solo parent to a 16-year-old son, two standard poodles, two cats, and a guinea pig, and loves observing both flora and fauna while walking through her beloved, nearby Warner Park.
Cecelia Klingele
Cecelia Klingele is an Associate Professor at the University of Wisconsin Law School, where she teaches courses in criminal law, constitutional criminal procedure, policing, and sentencing and corrections. She is also a faculty associate of the Frank J. Remington Center, the La Follette School of Public Affairs, and the Institute for Research on Poverty.
Professor Klingele's academic research focuses on criminal justice administration, with an emphasis on community and institutional corrections. She has served as Associate Reporter for the American Law Institute's Model Penal Code: Sentencing revision (2012–2018), External Co-Director of the University of Minnesota Robina Institute's Sentencing Law & Policy Program (2013–2018), and co-chair of the Academic Committee of the American Bar Association's Criminal Justice Section (2009–2013).
After receiving her J.D. from the University of Wisconsin Law School in 2005, Professor Klingele served as a law clerk to Chief Judge Barbara B. Crabb of the United States District Court for the Western District of Wisconsin, Judge Susan H. Black of the United States Court of Appeals for the Eleventh Circuit, and Associate Justice John Paul Stevens of the United States Supreme Court. She returned to the University of Wisconsin in 2009 as a visiting assistant professor and has been a permanent faculty member since 2011.
Professor Klingele and her husband live in Madison. They have four grown children, and six more at home who ensure life is never boring.
Guy Lohoua
Guy Lohoua is in his third year at UW-Madison studying Applied Math, Engineering, and Physics. He is a current member of the African Student Association (ASA), serving as Co-Dance Coordinator on the organization's executive board. He also works as a PEOPLE Program tutor at Madison Memorial High School. Born in Côte d'Ivoire, Africa, Guy was raised in Chicago, Illinois.
Nalah McWhorter
Nalah McWhorter is a senior at the Wisconsin School of Business majoring in Marketing. She was born and raised in Racine, Wisconsin. Nalah is former President of the Wisconsin Black Student Union (2020-2021), a member of the Vice Chancellor's Cabinet of Student Leaders, and a member of the inaugural cohort of the Business Emerging Leaders (BEL) Program. She has used her respective platforms to push for racial equity on campus, such as advocating for the removal of Chamberlin Rock and the creation of a Multicultural Center within the Wisconsin School of Business.
Josie Montañez-Tyler
Josie Montañez-Tyler has more than 20 years of activism experience with a focus on civil rights and rights for the queer community. She has spent the last 15 years passionately working in social services to assist with access to housing, food, clothing, medication, and mental health services. She received a BA in English and a BA in Women's Studies from UW-Whitewater and a Master's in Marriage and Family Therapy from Edgewood College. She is currently working as a psychotherapist at University Health Services as a crisis specialist for the UW-Madison campus.
Kate Moran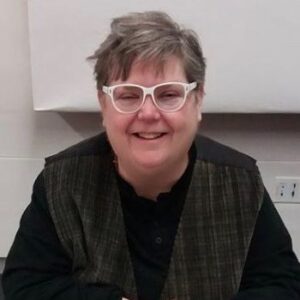 Kate Moran has a background in specialized transportation and a B.A. in Women's Studies from the University of Nebraska. She has coordinated the SAFE Nighttime Services program through Transportation Services since 2012. In her spare time, Kate chairs the board of Disability Pride Madison and recently received the "Relentless Badger Award" from the Wisconsin Independent Living Council. Kate and the crew of SAFEwalkers are proud of the work they do to ensure every Badger can move safely around campus at night.
Kat Muschlewski
Kat Muschlewski (she/they) is a Program Assistant Confidential and Office Manager for the PEOPLE Program, a unit within UW-Madison's Department of Diversity, Equity, and Educational Achievement (DDEEA). Kat is a UW-Madison alumnus with a B.A. in Botany, 2003. Additional certifications include project management, principles of supervision and management, and yoga instruction. Kat volunteers regularly in her community and is committed to contributing to an inclusive and equable environment for UW-Madison and the surrounding Madison area.
Jacqueline Nah
Jacqueline Nah is a third-year student at UW-Madison and PEOPLE Scholar majoring in Political Science. She is from Milwaukee, Wisconsin, and joined the Police Advisory Council because she wants to help build a healthy relationship between UWPD and UW-Madison students.
Jeff Peterson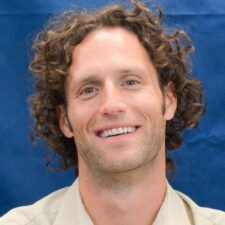 Jeff Peterson is a licensed clinical social worker with greater than 20 years of experience working in a wide variety of human services agencies, including inpatient, outpatient, offender rehabilitation and reentry, and community and college mental health. Mr. Peterson has a strong dedication to advocating for social change and equal rights for the underserved and marginalized members of communities. He received a BS in Human Development and Family Studies from the University of Vermont and a Master of Social Work degree from Colorado State University. He currently serves as an individual and group psychotherapist at UHS at UW-Madison.
Carmen Romero González
Carmen Romero González is the Director of Cultural Linguistic Services (CLS) in the Office of Human Resources at UW–Madison. CLS provides translation and interpretation services in six different languages, inclusive communication training, and a comprehensive workplace English program for campus employees. Under Carmen's leadership, CLS has received several recognitions at the national and international levels for being a model program in the areas of diversity, inclusion, and language access.
Carmen holds a master's degree in Business Administration, a master's degree in English-Spanish Translation, and a bachelor's degree in Labor Relations. She is also a certified professional and executive coach credentialed by the International Coach Federation.
Chris Rudolph
Chris Rudolph is a law student at the University of Wisconsin–Madison Law School. He grew up in Appleton, Wisconsin and graduated from UW–La Crosse with a B.S. in Public Administration. Prior to entering law school, he was a public affairs fellow at Coro Southern California. As a law student, he has clerked for the D.C. Office of Police Complaints and conducted jail oversight with the Los Angeles County Office of the Inspector General. Chris has presented research on the increasing role of algorithms and automation in county jails and is a research assistant at the law school.
Elizabeth Scott
Elizabeth Scott (she/her/hers) is an undergraduate student studying Political Science and Psychology, as well as obtaining certificates in criminal justice and professional Chinese. She is currently working as an intern for the law firm of Hager, Dewick, and Zuengler S.C. in Green Bay, WI and plans to study Constitutional Law after she graduates from UW-Madison. Before that, she hopes to make UW-Madison a safer and more inclusive campus for all students.
Andrew Shaw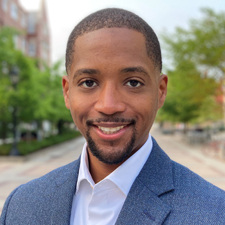 Andrew Shaw is a first-generation college student currently pursuing his MBA at the Wisconsin School of Business where he is specializing in Risk Management and Insurance. Prior to becoming a graduate student, Andrew spent the previous 10 years working as a Health and Safety Professional in Washington, D.C. Andrew has a passion for empowering members of underserved and marginalized communities through education, business development, and social justice in addition to increasing his knowledge on matters impacting these communities. As a member of the UWPD PAC, Andrew plans to add value to the group by contributing his personal experiences and perspectives as being the son of a retired Pennsylvania Capitol Police Lieutenant. He is committed to making UW-Madison a safer and more inclusive community for all students.