Arrest Made in Campus Graffiti Cases
Incident type:

Graffiti

Location/address:

UW-Madison Campus
On Thursday, April 14, 2016, after an investigation that spanned six months, the UW-Madison Police Department made an arrest in connection to at least 11 instances of graffiti on the UW campus.
Denzel J. McDonald, 21, a UW-Madison student, was arrested on 11 criminal counts for graffiti and one count of disorderly conduct for threatening a bystander. After a lengthy investigation and collection of evidence, UWPD concluded that McDonald was responsible for the rash of graffiti on campus structures and buildings signed by "God." In one instance, a bystander tried to intervene and stop him from defacing the property – McDonald said to the bystander that he would kill them if they called police.
The total cost to clean/repair the graffiti damage in all 11 cases was in excess of $4,000.
UWPD police officers had been attempting to contact McDonald for the last two weeks for questioning – knocks on doors and phone calls went unanswered. Overnight, two more instances of the same form of graffiti occurred on campus. As a result, officers located McDonald in a classroom this morning – he was asked to step in the hallway, which he did. The conversation continued for more than 15 minutes, during which McDonald asked to move the conversation outside of the building – the officers agreed. After more conversation, McDonald was then placed under arrest — outside the building — without incident. One of the officers involved was wearing a body camera.
McDonald was booked into the Dane County Jail.
---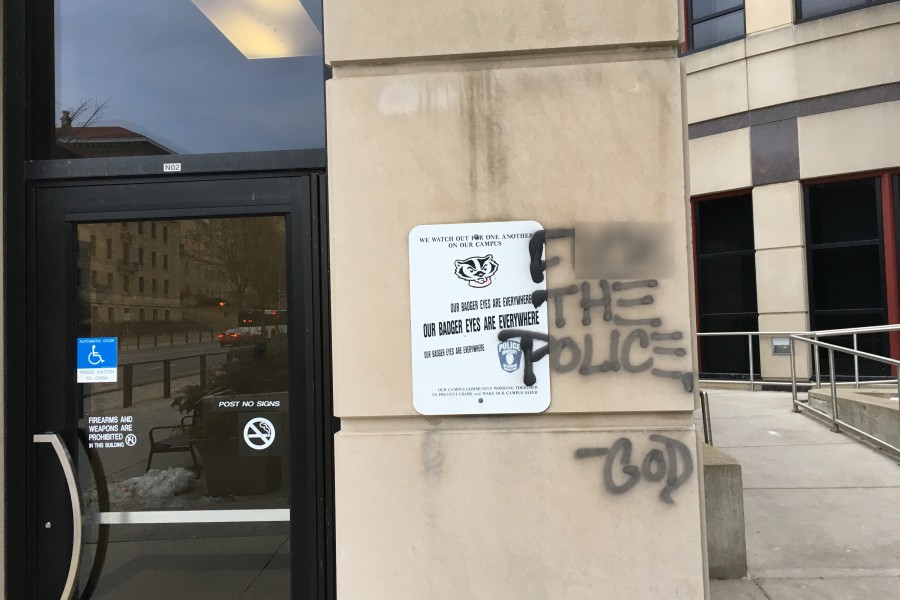 ---
---
---
---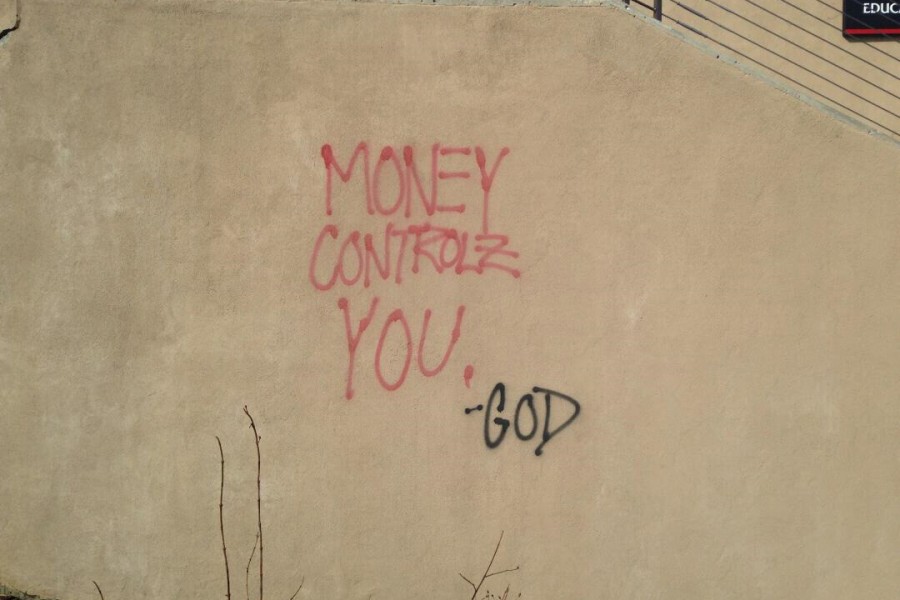 ---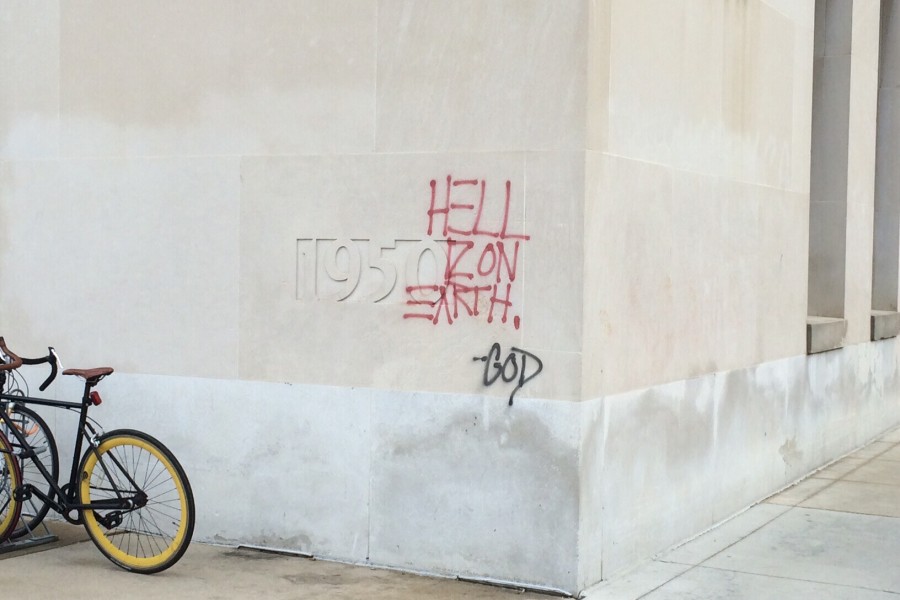 ---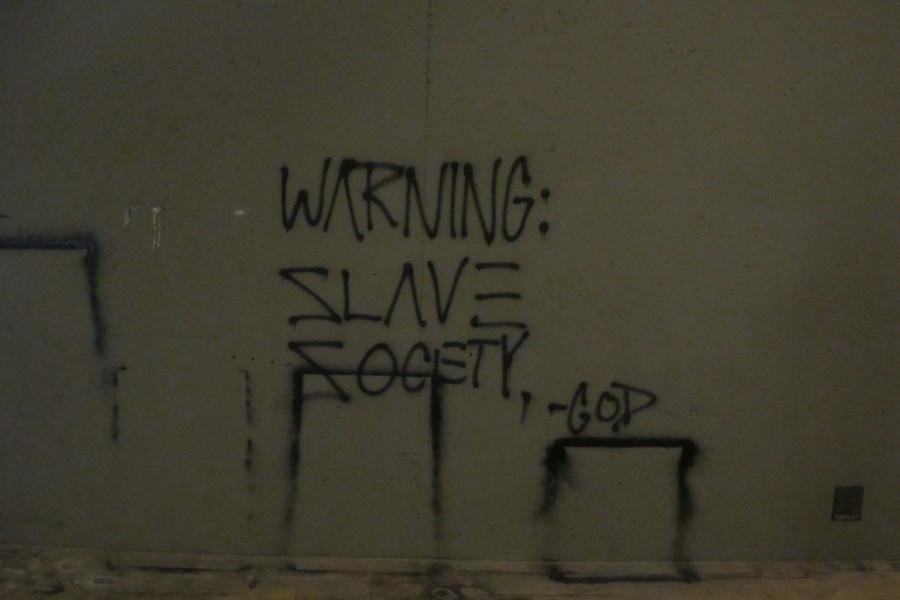 ---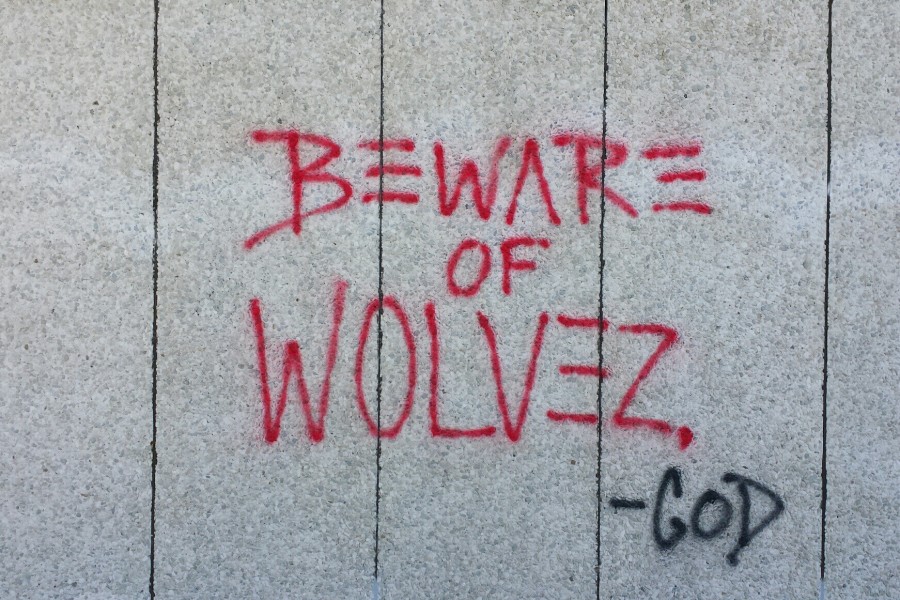 ---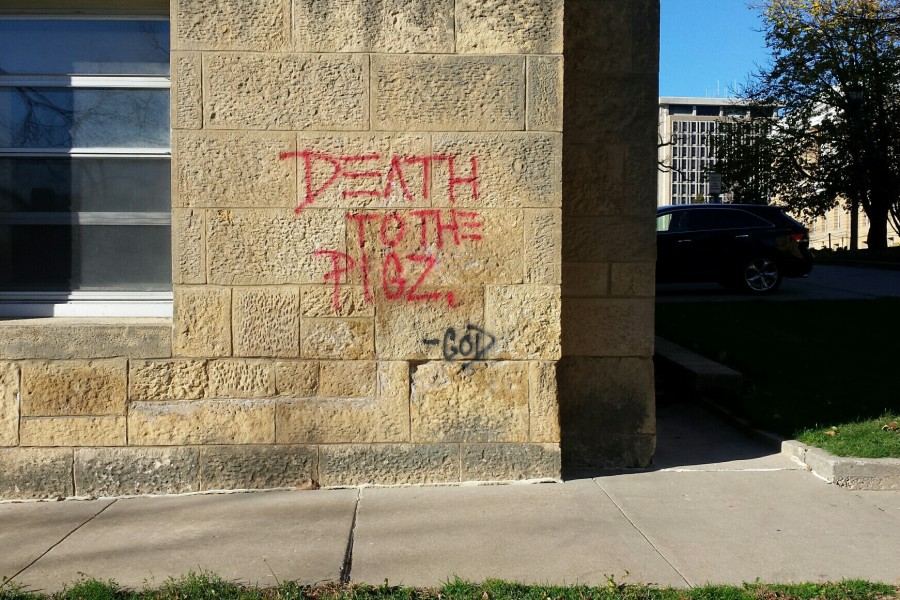 ---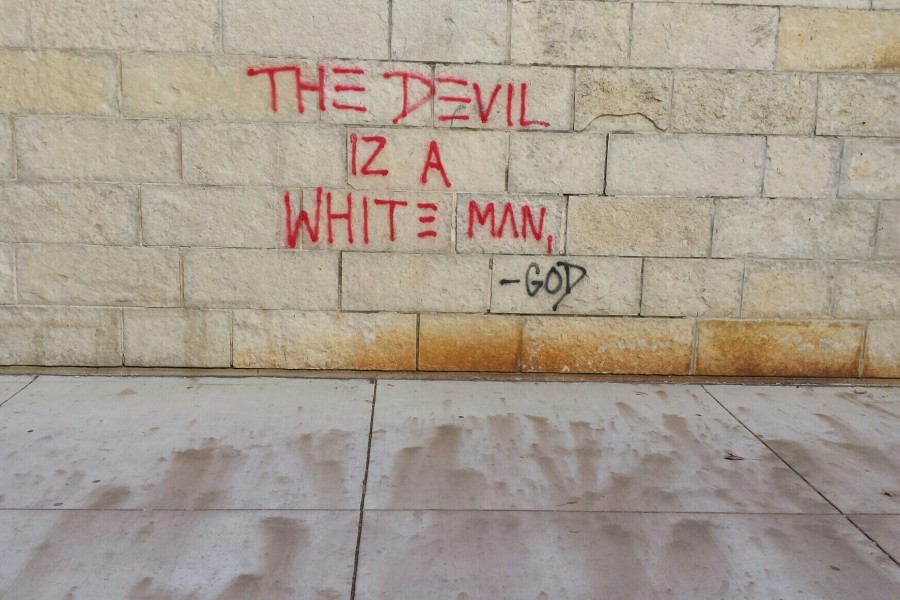 ---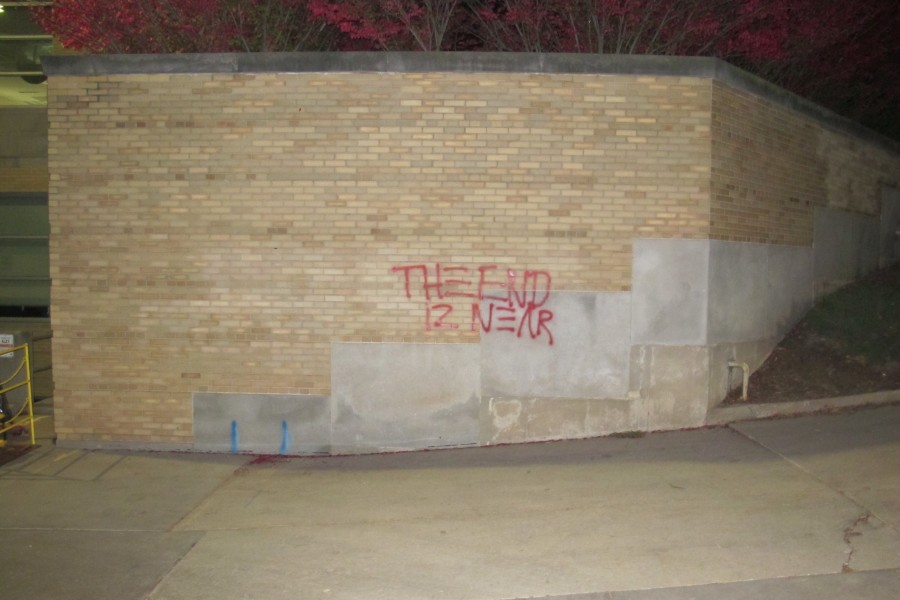 ---