The Field Services unit within the UW–Madison Police Department is our largest unit, and is typically the unit that most people in our community come in contact with. Field Services is composed of Police Patrol Operations, Security Operations, Community Policing, Records, Communications Center, and Special Event Planning.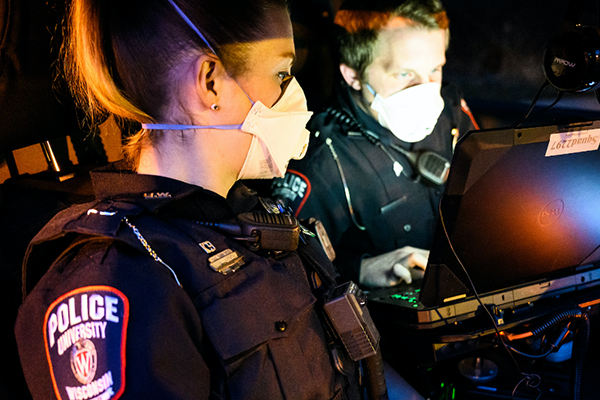 Patrol Operations
The UW–Madison Police Department's patrol officers are the backbone of the department. They are the first line in educating our community about ways to be safe and avoid becoming victims of crime. They also are first on scene when responding to reports of any type of crime. Our patrol officers receive extensive training to ensure we are current on crime trends, investigation methods, and prevention techniques.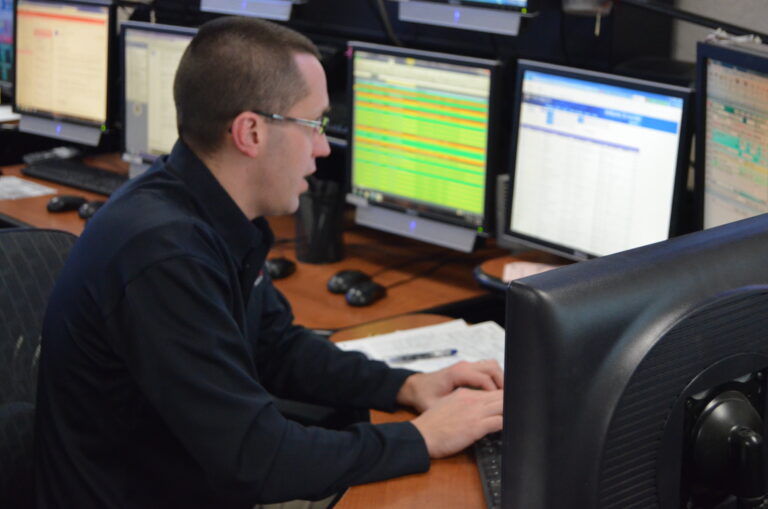 Communications Center
The UWPD Communications Center is often times your first contact with our staff. If you dial 911 from a campus building, call one of the non-emergency numbers, or if you visit the UW Police Department, chances are you will talk to one of our Law Enforcement Dispatcher (LEDs). LEDs work 24 hours a day, 7 days a week, and have been trained in handling emergency situations and day-to-day activities for the staff, students, and visitors on campus. The UWPD Communications Center also coordinates the response to campus alarms, tradesmen notifications, and lockouts from buildings.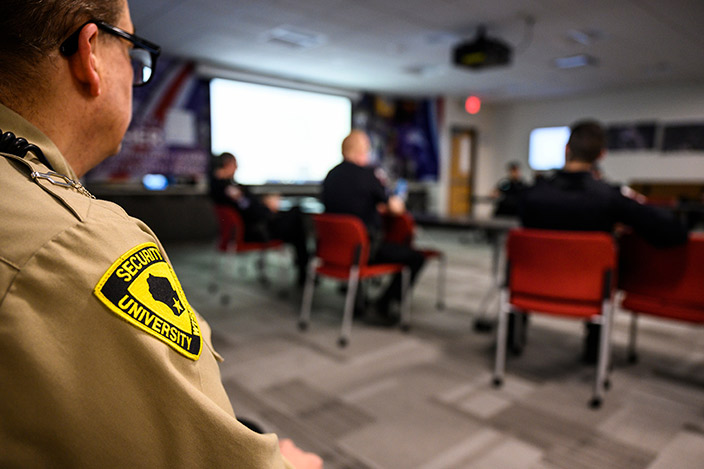 Security
UW Security Officers provide a wide range of services from assisting with building access to assisting the University of Wisconsin–Madison Police with emergency matters. Security Officers provide security services for over three hundred buildings on campus which is a monumental task. Officers patrol the entire campus, and have a 24/7 presence at the Health Sciences Complex.
On any given day, Security Officers are responsible for locking more than 50 buildings — that's more than 1,800 doors every single night!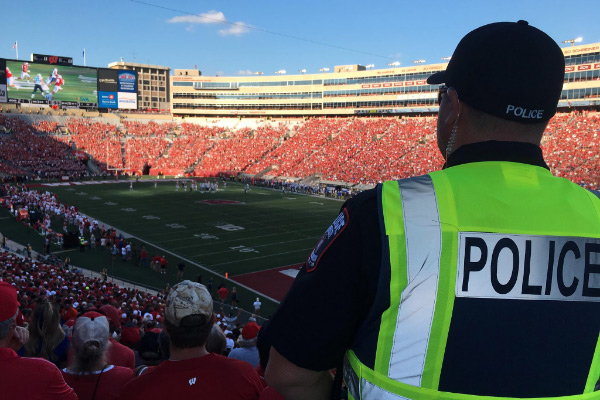 Special Events
We consider ourselves experts at dealing with a wide range of special events on campus — most often, these events are sporting events. Our largest events typically happen at Camp Randall Stadium, where hundreds of hours of planning and coordination helps ensure the safety of more than 80,000 football fans every home game. The campus has many other special events that are held each year that UWPD is involved with — including Ironman, Madison Marathon, Crazylegs, and Revelry. Our staff is also actively involved with political events and political candidate and dignitary visits to the UW.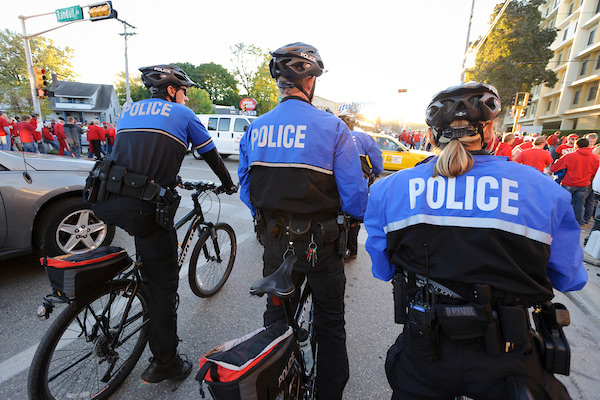 Bike Unit
The UW–Madison Police Department Bike Unit was created in 1992. Bike officers cover a wide range of activities — from general patrols, alcohol enforcement, disturbance calls, etc. In addition to patrol assignments, they are assigned to Wisconsin Badger home football games and other large events on campus. UWPD has one nationally certified Police Cycling Instructor, who has been providing training for police officers through out Wisconsin and the Midwest.
Motorcycle Unit
The UWPD Motorcycle Unit has been an integral part of the department since 2000. This unit allows officers to be highly visible, easily approachable, and able to maneuver and access areas normally inaccessible to traditional patrol cars. The fleet consists of two Harley Davidson Electra Glide Motorcycles that are equipped with laptop computers, automated external defibrillators, and portable LASER speed detection systems. Motor Unit officers undergo extensive training with neighboring agencies in high speed braking, evasive maneuvers, dignitary escort procedures and patrol/safety tactics. They are called upon to participate in dignitary protection motorcades for U.S. presidents, the Dalai Lama, and other State Department heads. On Football Saturdays, the Motor Unit also provide escorts for the Badger Football Team, and visiting teams.
Records
Our records staff works closely with Court Services. They manage the information and reports generated by enforcement and investigative actions by our officers. In addition to managing the department's Records Management System (RMS), the records unit responds to open records requests, queries data from the RMS, compiles case statistics, serves on various department committees including strategic planning groups, and assists with daily walk-in traffic.