Thanks for taking the time to learn more about safety and security on the UW-Madison campus. Whether you've committed to UW-Madison, or you're still researching, this is a great place to learn about the many resources available to you as a Badger student and/or family.
If you don't see what you're looking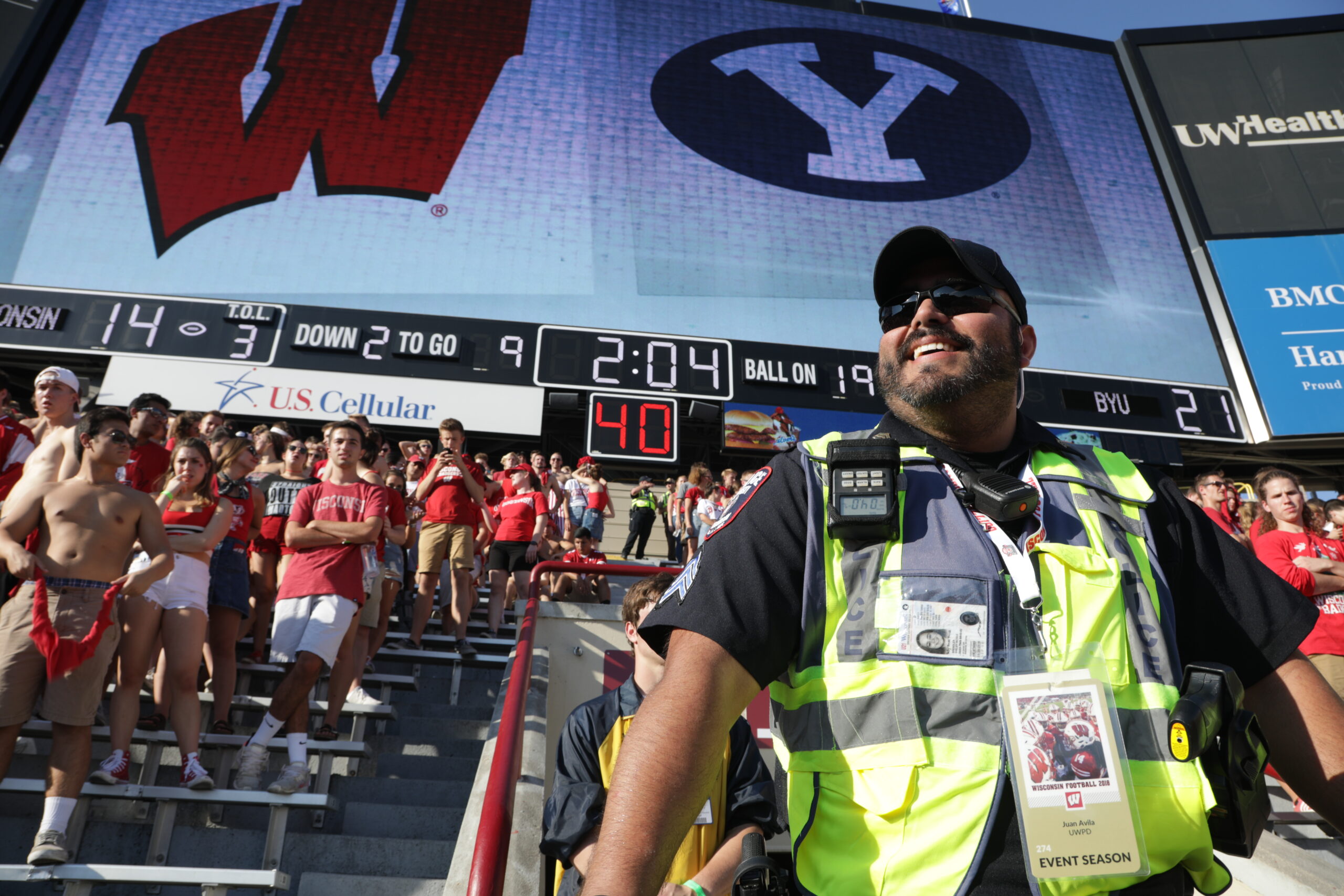 for, we invite you to check out our website, which contains even more information about our department, safety, and available resources.
Still can't find what you're looking for? Just use the form below to get in touch — or drop us an email.
Welcome to UW-Madison — we're glad you're here!
CONTACT UWPD
---
EMERGENCY: Dial 911
Non-Emergency:
(608) 264-2677
Please take a moment to add our non-emergency number to your phone contacts.
About UWPD

The UW-Madison Police Department is a full-service law enforcement agency on the University of Wisconsin-Madison campus in Madison, WI.
We are leaders in innovative problem-oriented policing. We value diversity and respect the dignity of all people. We uphold individual and constitutional rights and promote campus community wellbeing through collaborative approaches to ensuring safety.
Serving in partnership to support and facilitate the educational mission of UW-Madison, we seek to cultivate a campus environment in which all students, faculty, and staff are safe.
We live and breathe our mission of Reaching HIGHER. It's not just a phrase about moving forward and reaching for greatness — it's the way we police and protect our community.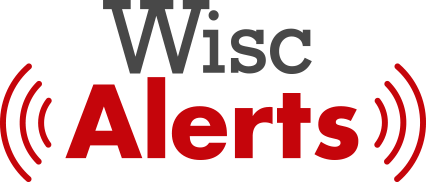 WiscAlerts is UW–Madison's emergency notification system. The system is designed to provide information about an active emergency situation on campus that requires the community to take immediate action in order to stay safe. Every campus email address will automatically receive WiscAlerts when they are issued. WiscAlerts are also sent via text message — students are automatically enrolled to receive text alerts.
Want to learn more about Off-Campus Emergency Alerts? Click here.
The UW-Madison campus is unique in that we're basically a city within a city. In fact, if UW-Madison truly was an actual city, our population during a normal school day would make us one of the largest cities in the state!
UWPD responds to incidents that happen on the UW campus. Just like a city, we have borders – and any incidents that happen outside our borders are handled by the City of Madison Police Department. Of course, both departments have a great relationship and routinely collaborate to keep our community safe and secure.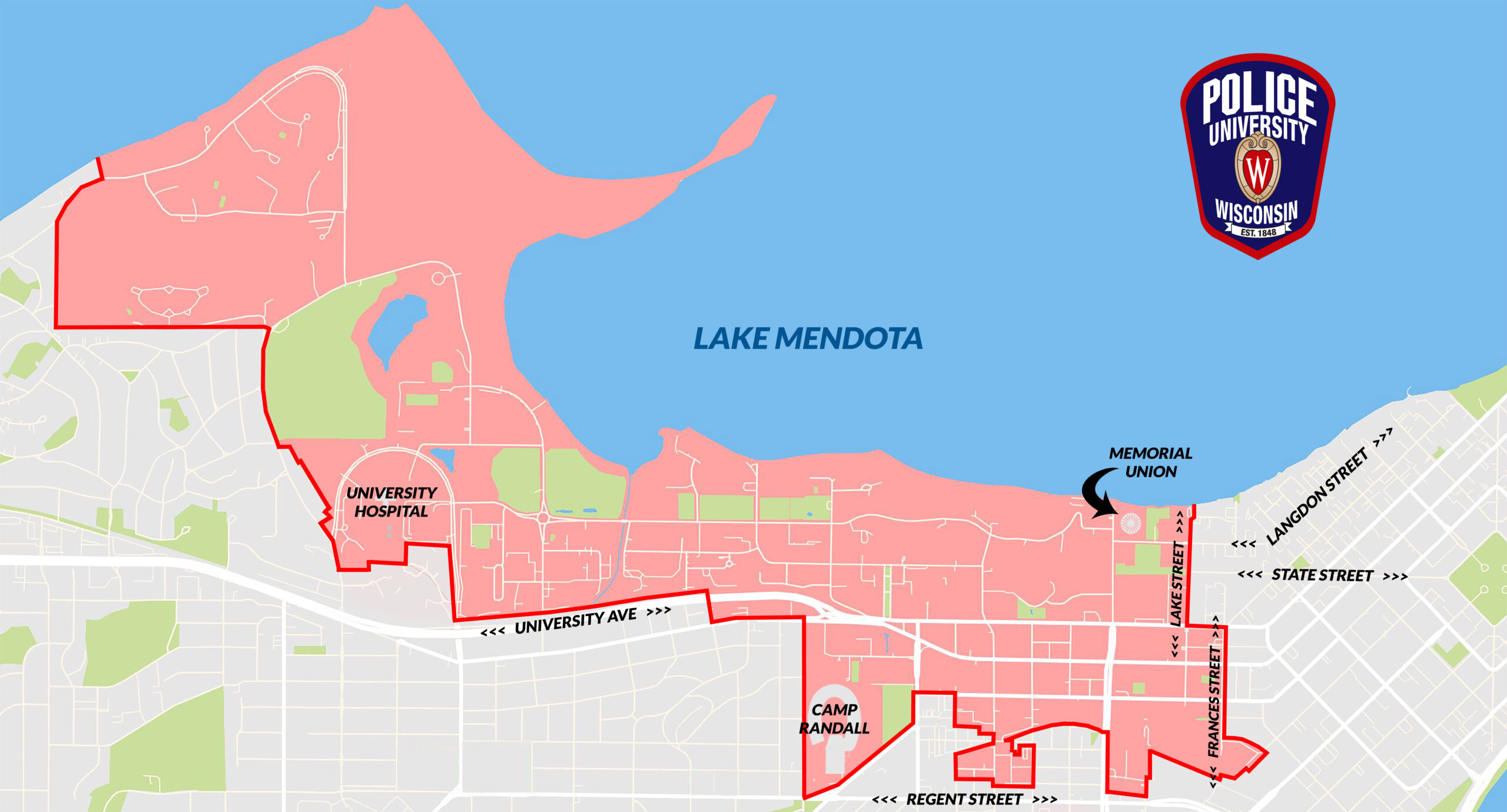 Our borders can be confusing sometimes, so the map above gives a general idea of the two police jurisdictions. In general, everything inside the red border is UWPD's jurisdiction. Please know that your exact location isn't necessarily important for you to think about when you need help. If you need immediate assistance, call 911 and the correct police department will respond to you. If it's not an emergency, call our non-emergency line at (608) 246-2677 and our dispatcher will determine which department can best assist you.
Meet Our Community Officers
The UW-Madison Police Department recognizes the value of community policing in a campus setting and to that end, five police officers are currently assigned geographical areas of responsibility for community interaction, crime prevention, and problem-solving.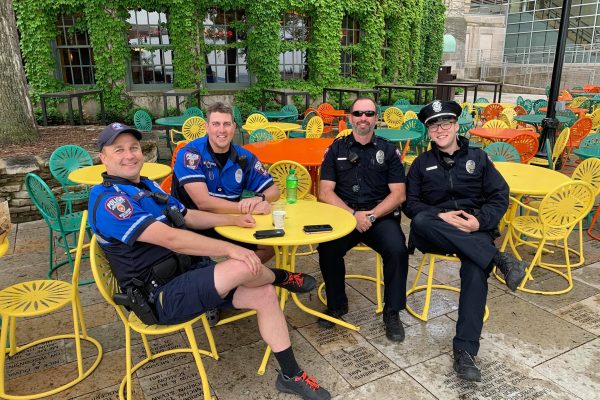 Still Have Questions?
If you haven't found what you're looking for on this page, here are a few other resources:
If you have additional questions you can't find online, fill out the form below and a UWPD staff member will get back to you.