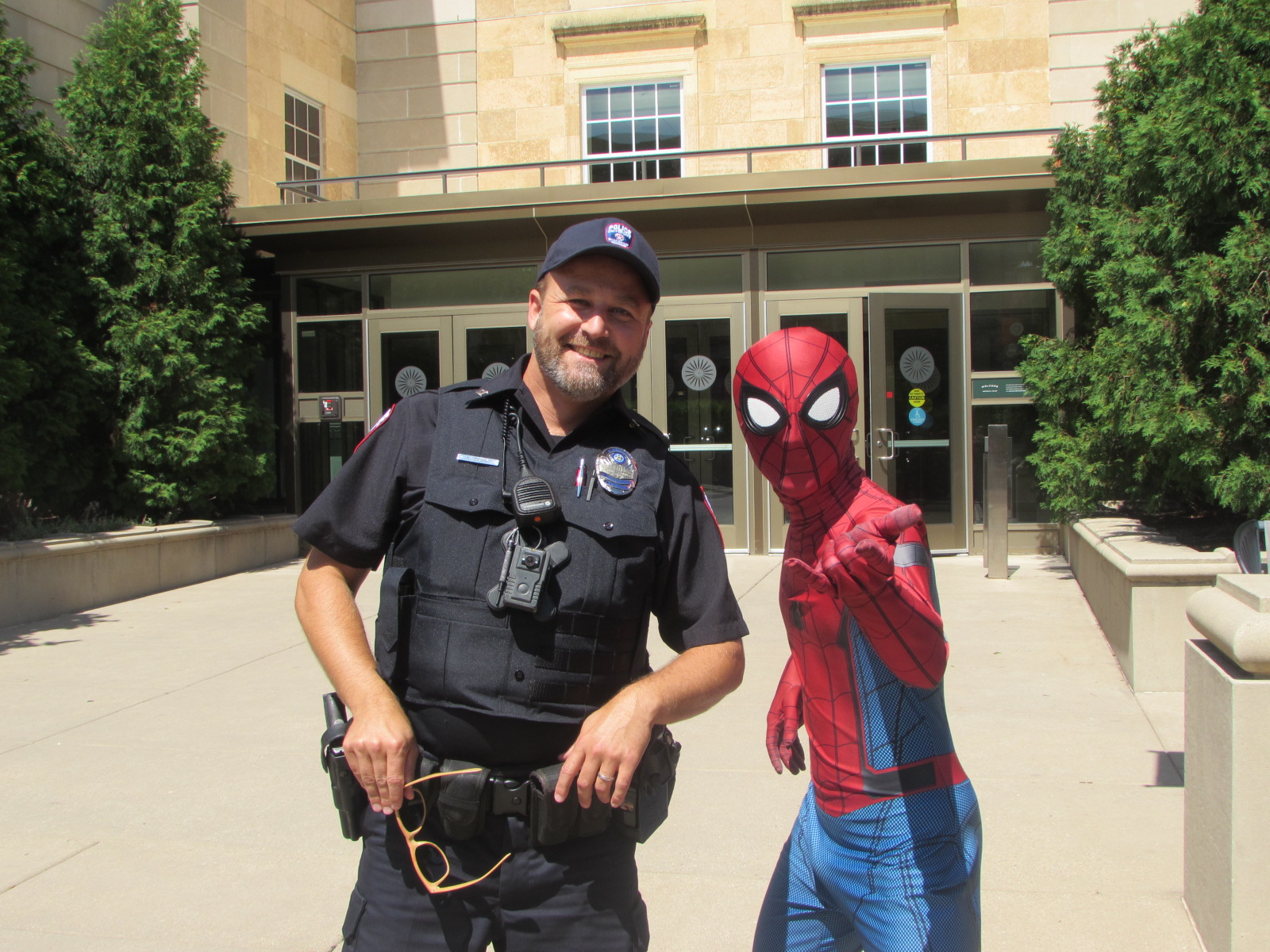 As guardians on the UW–Madison campus, we hold ourselves to high expectations — operating in a fair, unbiased manner which respects the rights and dignity of all individuals. We strive to always be better and do better.
We live and breathe our mission of "Reaching HIGHER." It's not just a phrase about moving forward and reaching for greatness — it's the way we police and protect our community:
HONOR – We strive to fulfill the responsibilities of our profession with magnanimity and reverence for all members of our community.
INTEGRITY – We are committed, at all times, to cultivating and upholding public trust through honest, moral, and ethical behavior that is above all reproach.
GUARDIANSHIP – We dedicate ourselves to our role as guardians of our community, the nobility of our charge, and to the preservation of democratic ideals.
HEALTH – We understand that a healthy community is a safe community. Toward this end, we explore, support, and employ healthy-minded practices that promote individual, organizational, and community well-being.
EMPATHY – We engage others with empathy and consideration. We are dedicated to the fair, consistent, and compassionate treatment of all people.
RESPECT – We value diversity, believe in the dignity of all people, and respect individual and constitutional rights.
We take pride in our partnership with the campus and area communities to provide leadership in solving community problems, preventing crime, and providing a safe environment to fulfill the mission of the university. We strive for excellence in fulfilling the department's mission and vision statements, values, and goals.
We're always Reaching HIGHER.