You've probably heard about Apple AirTag — maybe you even own one. The $30 wireless device can help you keep track of things or locate lost items. The concept is fairly simple: you attach an AirTag to a key chain, backpack, or other personal property. The AirTag then broadcasts a Bluetooth signal that can be detected by nearby devices. These devices then share the location of the AirTag, allowing you to track where your property is located. The technology seems harmless — and even useful — on the surface. But in recent months, police departments across the country have started receiving reports of possible unwanted tracking or even stalking using the devices.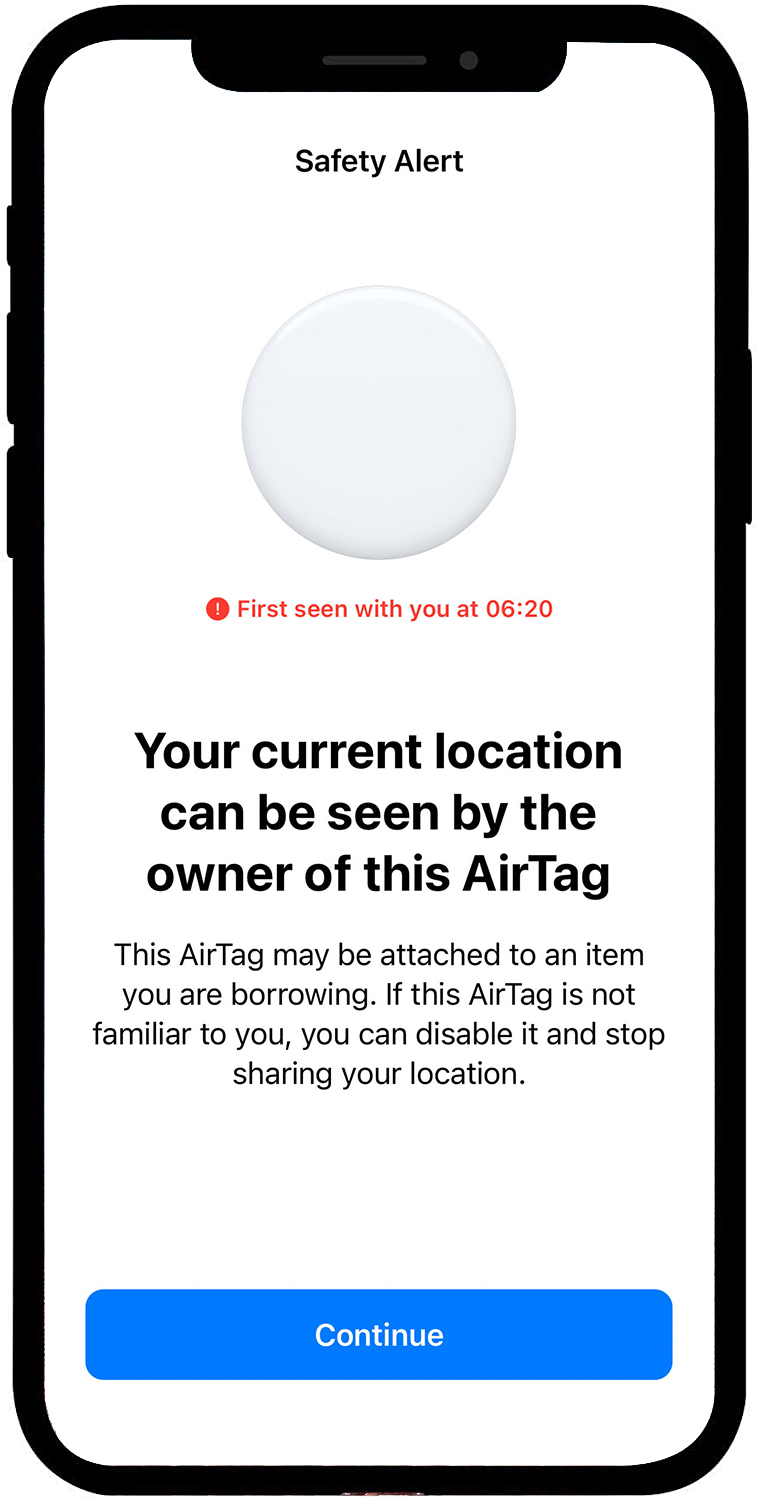 Earlier this year, Apple updated the safety features of an AirTag to address stalking and unwanted tracking concerns. To prevent someone from placing an AirTag on someone else's property to track their whereabouts, Apple added an alert feature to iPhones letting the person know that an AirTag not associated with their Apple ID has been near them for a prolonged period of time. The warning, which only appears if the AirTag is away from it's owner, allows the person to disable the AirTag or sound a tone to help the person locate it. If an AirTag has been separated from its owner, the device will automatically sound the tone a random time between eight and 24 hours.
Earlier this week, Apple launched an app for Android users called Tracker Detect, extending the same safety features to non-Apple devices.
Following a software update by Apple to increase their safety alerts, UWPD has had three reports of individuals reporting they've received an AirTag warning message in the past few weeks on the UW-Madison campus. In every instance, the AirTag could not be located — because of the close proximity of our community, it's very likely the AirTag signal was being picked up from a nearby apartment or residence hall room rather than the individual being maliciously tracked. At this time, UWPD has not found any evidence of any confirmed stalking activity occurring on the UW-Madison campus using AirTags — but in other parts of the country, there have been confirmed cases of stalking using an AirTag.
How can you keep yourself safe?
If you're an Android user, download the Tracker Detect app.
Be mindful and aware. If you find an AirTag that doesn't belong to you, follow these instructions from Apple to check the "About this AirTag" information. At a minimum this will provide a serial number and possibly the owner's contact information. Call UWPD (or your local police department) for assistance in contacting the owner. Once the information has been documented, you can disable the AirTag by following these instructions to remove the battery.
If you receive a warning message on your phone, follow the steps on your phone to try and locate the device. If you're unable to find the device, it's likely your phone is picking up the AirTag's signal from a neighbor. If you're still unsure or feel unsafe, call police.
If you ever have questions about your safety or you feel like you're in an unsafe situation, immediately call UWPD (or your local police department). We are here to help.
Click here for information about stalking, behaviors to be mindful of, and resources for survivors.