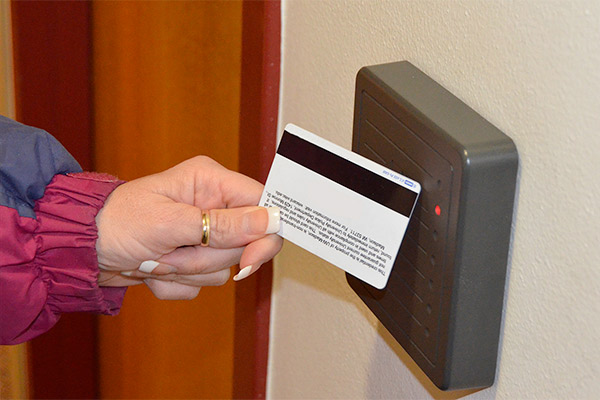 If you use a Wiscard to access buildings on campus, a new and improved system will soon be replacing our outdated access control system. It's the first major overhaul of the system in nearly 16 years.
Later this spring, contractors will begin the work to replace the system. Most Wiscard users should see minimal impact during the 15-month long change-over, as both systems will be operational during the transition. Once a building is transitioned, cardholder access will be seamlessly moved to the new system.
The implementation team will work with each building as the transition is completed.  Most transitions will occur during normal open business hours to minimize the impact on cardholders. For specific questions, please email the UWPD Access Control office.