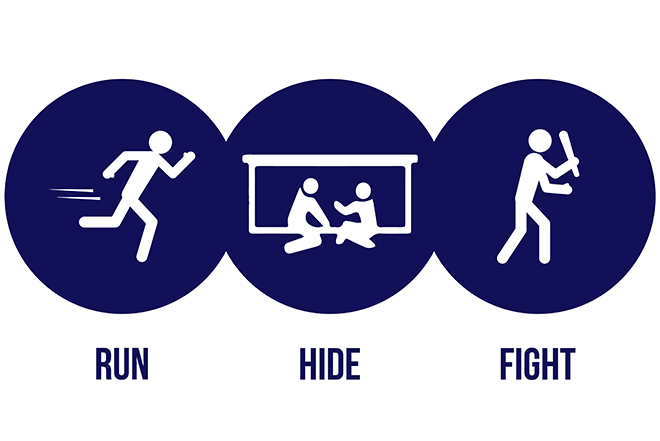 What would you do and how would you react to an active threat? Do you think about the nearest exits around you, or how you might protect yourself in an active threat situation?
For years, the UW-Madison Police Department has offered active threat preparedness and response training classroom sessions and videos. This training has focused on being prepared to act in a violent event, like an active shooter. The classroom-style training is extremely valuable but personal and work schedules are often a barrier to attending these sessions. Now UW students, faculty, and staff can take the training anywhere, at any time — online.
The skills offered in the training can be instrumental in everything you do — and we believe it's a great tool for students and for departments, especially during a new employee's onboarding process.
View the online training course here >> https://go.wisc.edu/onlinethreattraining