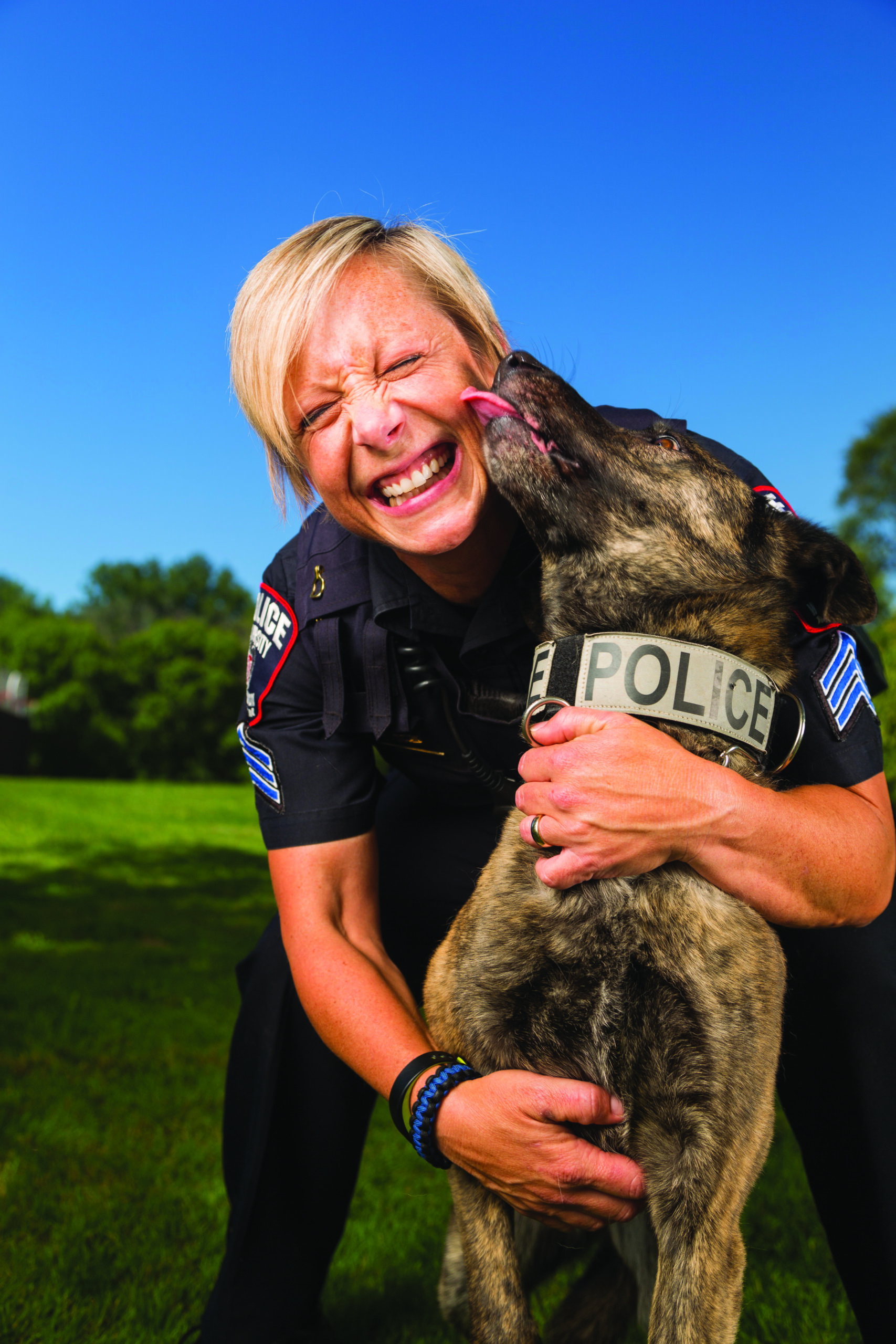 On Sunday, July 24, 2022, we said a final goodbye to retired K9 officer Casey — the "#1 Dog in the State".
Capt. Caradine and K9 Casey, a Dutch Shepherd, were partnered together in 2007. K9 Casey was born, raised, and trained in Madison, WI. Along with narcotics detection and evidence recovery, K9 Casey was also certified in obedience and agility. She attained what is known as Level III tactical obedience, which involves obedience around gunfire and other highly stressful situations. K9 Casey and Capt. Caradine would have attempted level IV tactical obedience, but they needed a helicopter to jump from to achieve the title.
K9 Casey spent 10+ years at UWPD — for the last 5 years, she's been living her best life and enjoying retirement with Capt. Cherise Caradine and her family.
We'll always know her as "The #1 Dog in the State" — a self-given title that we think fits her perfectly.
Thank you for your many years of service, Casey — and for making campus a better, safer place. We'll miss you dearly. Our thoughts are with the Caradine family during this incredibly difficult time.