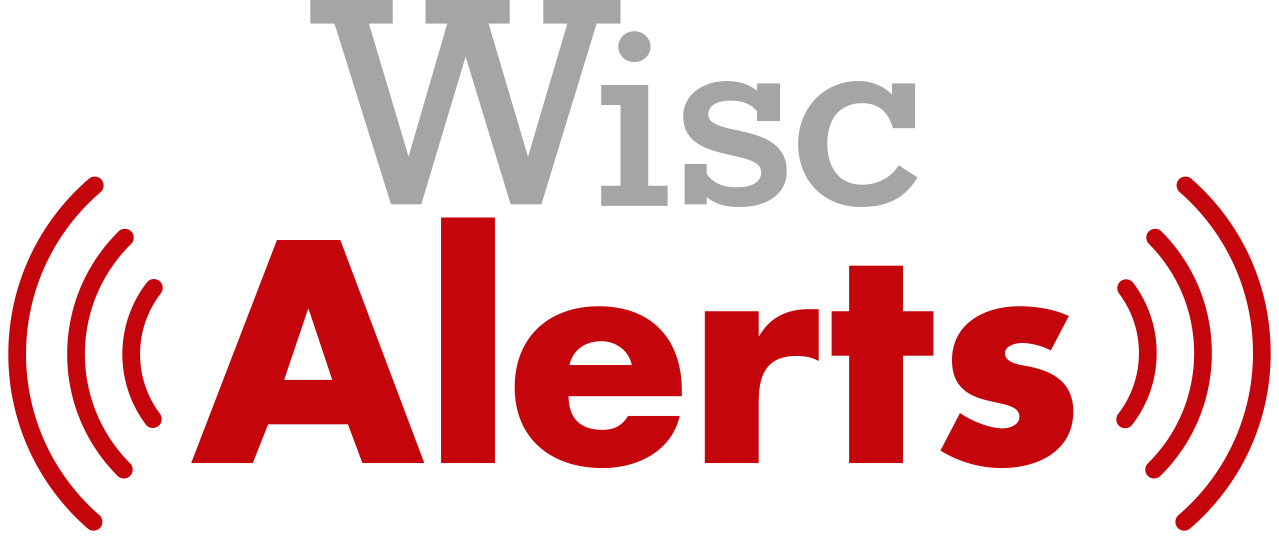 As you're likely aware, UW-Madison issues emergency notifications when serious, ongoing threats are present on campus property. These emergency alerts are called WiscAlerts – the email, text, and social media posting service is designed to provide information about an active emergency situation that requires the community to take immediate action in order to stay safe. You can learn more about WiscAlerts, and when they're sent, by clicking here.
All UW-Madison students, faculty, and staff receive WiscAlerts – and up until recently, parents did not have access to the service. Starting this month, the UW-Madison Police Department has expanded the service to allow parents to also sign up for the alerts. However, your student must sign up for you. Here's how it works:
Have your student log-in to their WiscAlert account by going to wisc.edu/wiscalerts
Once they enter their NetID credentials, your student will see two fields for cell phone numbers. Have them double-check that their phone number is in the first field – and then have them add your cell phone number to the second field. At this time, we only allow each account user to have two cell phones connected to their WiscAlert account.
Once your number is submitted, you're immediately enrolled to receive text alerts when they're issued.
To reiterate, your student MUST complete this task for you within their WiscAlert account – you cannot sign up on your own.
Based on parent feedback, we're pleased to offer this expanded service for parents. However, we offer these suggestions for parents if/when they receive an alert:
Your natural instinct will be to immediately call your student to check on their well-being and make sure they're in a safe place. This is fine to do, but we encourage you to keep your conversation very brief. In an active emergency, UWPD is sending out important and life-saving information to campus. We don't want them to miss a text.
We know you're going to want more information about the active event – rest assured we will send out updates as get them to keep our campus community informed. That said, please do not call the UW-Madison Police Department during an active emergency. Dispatchers will be very busy with the incident. We will share the information we have, when we have it, via WiscAlert messages.
In addition to this expanded WiscAlert effort, the UW-Madison Police Department is also expanding our alerts to some areas off-campus. Starting October 10, 2018, UW-Students can sign-up for "Off-Campus Alerts." To Learn more about Off-Campus Alerts, click here.