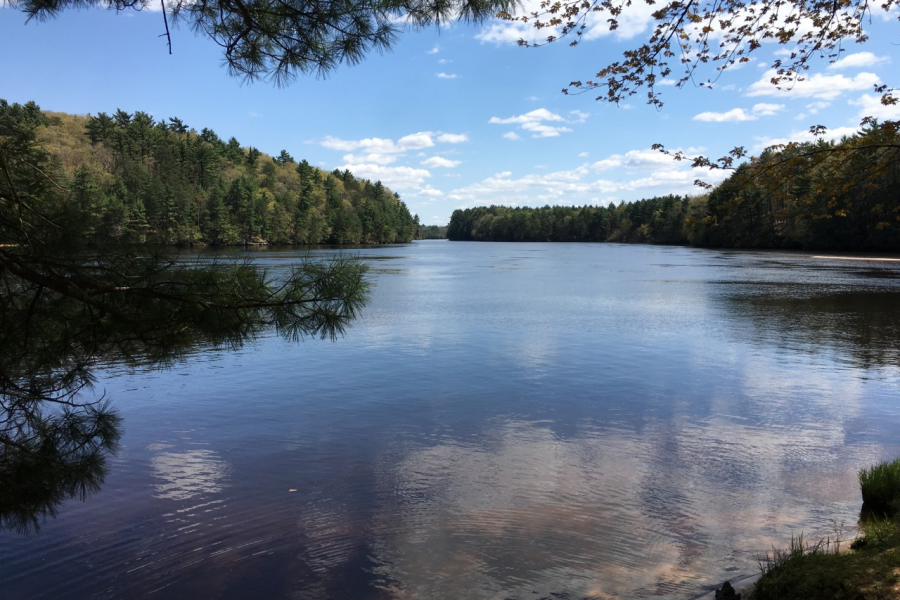 As boaters prepare for the start of boating season, the UW-Madison Police Department is also getting ready. Starting this Memorial Day weekend, and for the first time ever, UWPD will start providing police services to Upham Woods Outdoor Learning Center, located on County Highway N in Juneau County.
As part of a larger restructuring of the UW System, Upham Woods has been placed under the administration of UW-Madison.  As Upham Woods is a property owned by the Board of Regents, the UW-Madison Police Department maintains concurrent jurisdiction for the property along with the Juneau County Sheriff's Office.  Juneau County will remain the primary law enforcement service provider for Upham Woods, but UWPD will supplement law enforcement services through proactive patrol methods including boat patrols on the Wisconsin River directly adjacent to and surrounding Upham Woods.
In recent years, camp staff has experienced an increase in the number of illegal users at Upham Woods, including Blackhawk Island in the Wisconsin River.  While most users of the island are simply looking for a place to engage in recreational opportunities, the presence of outside groups/individuals not registered for camp activities creates safety and security concerns when there are children using the facility.  Use of the land by public users not only violates the terms of the intended use of the property (terms set by the Upham family, who gifted the land to the university 78 years ago), but usage is in violation of state law encoded in UW Administrative Code Chapter 18.  Common violations observed by camp staff include trespassing, alcohol use, depositing human waste, and vandalism.  Use of Blackhawk Island by the public is strictly prohibited.
UWPD will be actively patrolling the area in order to maintain safety and security for the camp staff and attendees.  UWPD's patrol efforts will be behavior based – we believe in engaging with the public in a positive manner, while gaining voluntary compliance.
UWPD, along with Upham Woods' staff, has completed an assessment of camp facilities, security measures, and safety on the surrounding roadways to ensure the facility provides the safest and most secure environment for the more than 12,000 youth and other visitors who participate in programs at Upham Woods.  The security measures being implemented at Upham Woods are similar to those used at schools across the State of Wisconsin in order to provide a safe learning environment for children. UWPD and Upham Woods staff continue to work on safety and security projects and have engaged with Juneau County officials on other improvements in the area impacting safety.
About the UW-Madison Police Department:
The UW-Madison Police Department is a full service, triply-accredited law enforcement agency with police powers throughout all UW-Madison owned properties.  Officers enforce state law as well as UW Administrative Code, which is similar to ordinances enforced by city and county law enforcement officials.  The UW Administrative Code covers violations such as disorderly conduct, drug, and alcohol use violations, trespassing, vandalism, and a wide variety of other behaviors prohibited on UW lands. For more information about our department and the services we offer, visit our website.