By: Officer Jeff Kirchman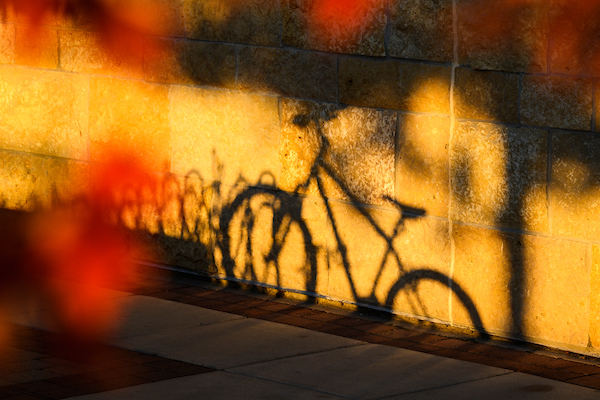 The weather will soon be warming up (hopefully), and a lot of us are starting to pull our bicycles out of storage, airing up the tires, and preparing for another season of riding.
Unfortunately, thieves like riding bikes too. This is a time of year when their job gets a lot easier, with literally thousands of bikes to choose from.
Don't make it easy for them. Here are some ideas to help prevent bike theft:
Lock it up: secure the bicycle frame and wheels to a sturdy, fixed object like a bike rack or a metal post. Or store it in a dedicated, secure bicycle locker.
Get a good lock: we recommend a quality 'U-style' lock. Chain and cable locks are easily cut in seconds by someone with the right tool.
Invest in the lock — not the bike: we suggest spending your money on your lock, and not on the bike. There's a thriving illegal market in stolen high-end bicycles and parts — so don't tempt thieves with your $4,000 racing bike. A $50 garage-sale bike secured with a $100 lock is a good recipe for retention.
Register your ride: while it's no longer required to register your bike in Madison, it's still a good idea and can help with recovery if it's ever stolen. Learn more here.
Follow these steps and you'll dramatically increase your chances of ensuring your bike is there the next time you want to take a ride on Madison's great network of bicycle paths and thru-ways.